Metallic Epoxy Houston
September 3, 2019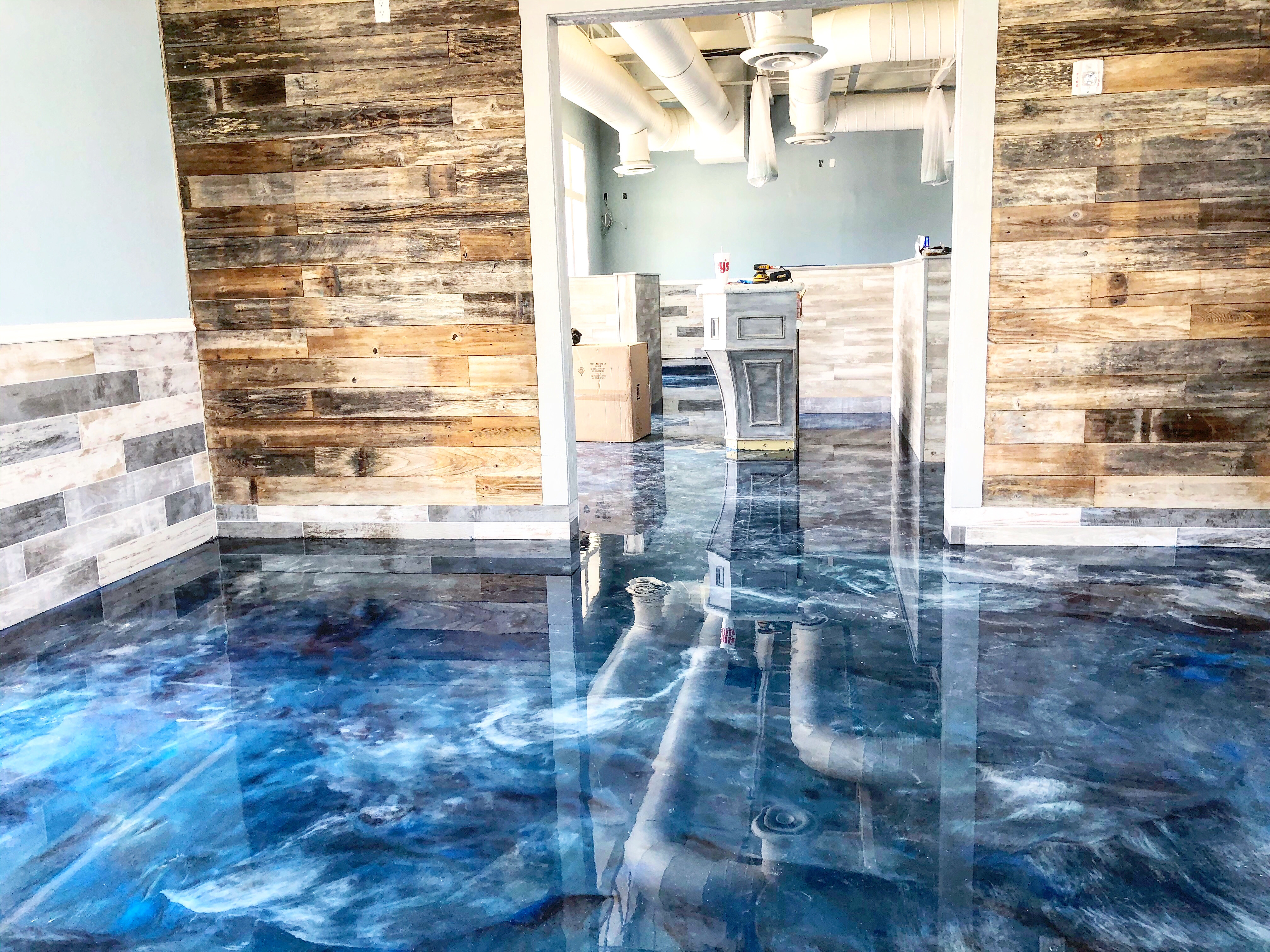 One of the hottest trends in decorative concrete floors in Houston is Metallic Epoxy. REFINE's Craftsmen are leading the charge and creating stunningly gorgeous designs like the one you see pictured here. Our client, a Houston based restaurateur , wanted a "blue ocean waves look". Our team delivered!
REFINE's Metallic Epoxy is ideal for commercial (or residential) applications where you want to make your floors a focal point. The most common applications are retail stores, lobby areas, salons, living rooms, hotels, restaurants, and offices. REFINE Metallic Epoxy is available in an array of colors that allows architects, designers and owners to choose from both vibrant and subtle metallic effects to achieve a gorgeous end result.
REFINE's Metallic Epoxy Design gives our clients the ability to consider an array of dazzling looks. Metallic Epoxy allows our Craftsmen to heighten the effects and make floors look three-dimensional. Consider your brand, your message, your vision and what you want to project with this spectacular product and reach out to REFINE. Part of our "client experience" is to spend time with you and your design team to help you understand the possibilities with Metallic Epoxy, or any other flooring application your consider for your space.
For this project REFINE used the Surecrete line of Metallic Epoxy: https://www.surecretedesign.com/category/surecrete-photos/epoxy-metallics-flakes/
Call, text or email REFINE to discuss your project: 281-882-3098 | info@refineconcrete.com